Meet Your Holistic Consultant...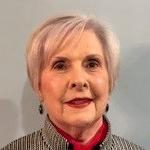 Your Holistic Consultant, is a successful Holistic Practitioner and Learning Facilitator, public speaker, writer and researcher. She holds a Ph.D. in Nursing from the University of Colorado Health Sciences Center in Denver, Colorado. She has been a Therapeutic Touch® Practitioner and Teacher for over 30 years and studied with the co-founders of Therapeutic Touch Dr. Dolores Krieger and Dora Kunz.
Her experience is diverse. She is a retired nurse, who taught nursing for 25 years at a College/University and then for 13 years in post-secondary she developed, was program chair, and taught in a two year Holistic Health Practitioner Program. Throughout her years of post-secondary education she served in numerous roles including: Curriculum Coordinator, Board of Governors representative, and Faculty Representative on the Academic Leadership Council. Her love of learning and growing led her to a year-long Academic Leadership Academy where she honed her leadership skills.
Building on her academic skills in nursing and holistic health she became a Certified trainer in
Neuro-linguistic Programming, a Certified Reflexologist, and a Certified Trager Practitioner. Each of these areas of practice have further developed her detailed observational, organizational, and teaching skills. In her Holistic Practice Chery Ann supported the client's inherent capacity for healing with a wide variety of natural approaches. She worked in partnership with clients to find the way to healing that were consistent with their needs and lifestyle.
Chery Ann now focuses on her heart-centered connection on working with students as she supports their learning and growing. From this connection, she helps students create strategies that align with their needs and desires. She supports learning and growing for individuals in group settings. Chery Ann looks forward to identifying your learning needs and to supporting you in achieving your desired learning transformation.